WELCOME TO
ALL SEASONS GARDEN CENTER
All Seasons Garden Center is the premier garden center for North Dakota and Western Minnesota; attracting passionate customers from all over the state and country!
The only growing
greenhouse

open year round, with a knowledgeable staff.
Offering a large selection of plants for your home and garden, fresh floral arrangements of fresh and silk flowers, landscaping services, a well stocked garden store, and a seasonally changing gift shop.
All Seasons Garden Center is a family owned and operated garden center in Grand Forks, North Dakota. Visit our store today!
Our greenhouse is filled with large variety of flowers, houseplants, succulents, vegetables, and herbs. 
Our floral design team has fabulous gift shop items available to incorporate into any occasion or decor. Some examples of what can be added to your order includes: stuffed animals, chocolates, balloons, greeting cards, gift cards, jewelry, and much more!
Meander through the nursery and select from a wide variety of trees, shrubs, edible, vines and more.
Supplying all of your garden essentials
Tools, fertilizers, chemicals…the list goes on and on. Our Garden Store is stocked with containers of all colors and sizes, hanging baskets, lawn ornaments, gazing balls, and much more.
WOULD YOU LIKE TO SEND A GIFT-CARD?
Please call our store at 701-746-7777 
Any value, any time, no expiration!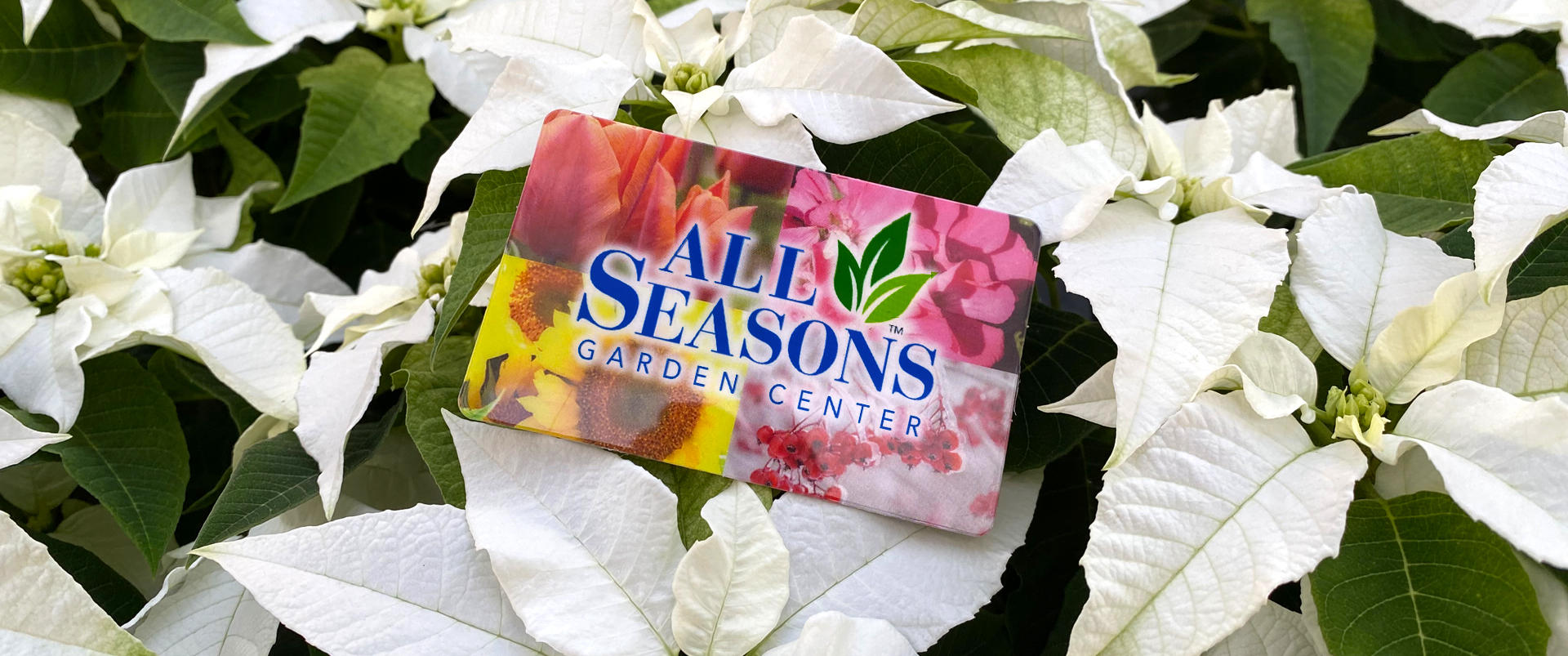 Questions about us or our products? Please use the form below and we'll get back to you promptly.