Herbs are a great cooking tool any time of the year but are especially welcome in winter when we long for that fresh taste of fruits and vegetables we grow accustomed to during the summer months. They add color and flavor to dishes along with vitamins, minerals and antioxidants that can improve your health. All Seasons has a great selection of herbs for you to choose from no matter the time of year.
| HERB | VARIETY |
| --- | --- |
| Basil | Amazel, Dolce Fresca, Simply Try, Ruby Frills, Sweet Large Leaf, Pesto, Columnar |
| Catnip | |
| Chives | |
| Cilantro | Coriander, Santos |
| Curry | |
| Dill | Fernleaf |
| Fennel | Bronze Leaf |
| Lavender | Goodwin, Lavance Deep Purple |
| Lemon Balm | |
| Lemon Grass | |
| Marjoram | Variegated, Golden |
| Mint | Chocolate, Curly, Ginger, Kentucky Colonel, Mojito, Peppermint, Spearmint |
| Oregano | Hot n Spicy, Italian |
| Parsley | Extra Triple Curled, Plain Italian |
| Rosemary | Barbeque, Hardy Hill, Tuscan Blue |
| Sage | Berggarten, Golden, Purple, Tri-Color |
| Tarragon | French |
| Thyme | English, Lemon, |
| Verbena | Lemon |
We love going to All Seasons! There are so many neat gardening things to get and a really big selection of plants. It's even nice just to go and walk around and enjoy looking at everything. I just have a hard time leaving empty handed!
Tammy,
Grand Forks ND
"Every year we make a trip up north to visit this greenhouse, back home they do not have the kind of plants we are looking for. We load up the car and drive straight back home! It's really fun!"
John,
Phoenix AZ
WOULD YOU LIKE TO SEND A GIFT-CARD?
Please call our store at 701-746-7777 
Any value, any time, no expiration!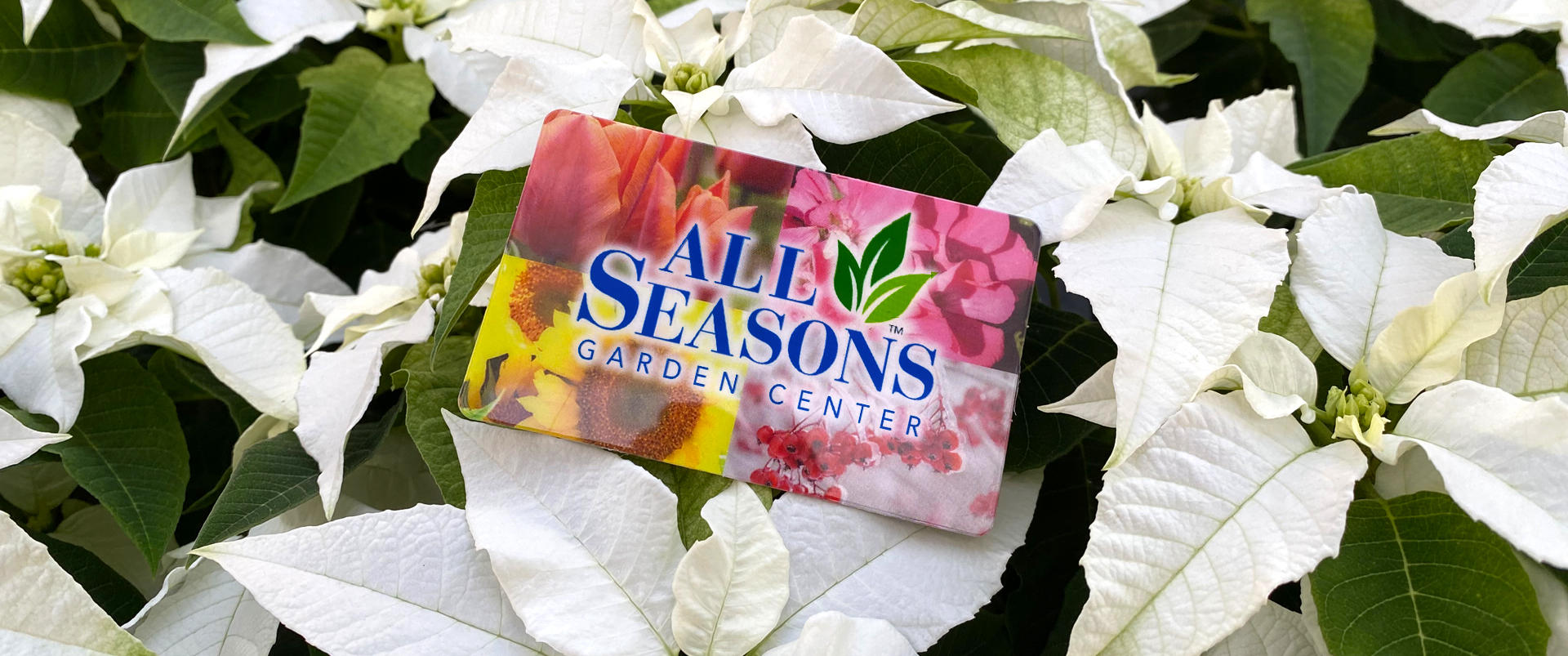 Questions about us or our products? Please use the form below and we'll get back to you promptly.